Regular price
Sale price
$4.00 USD
Unit price
per
Sale
Sold out
In stock
Share
GOLOKA 100% MASALA INCENSE
Sandalwood, known as 'Chandana,' has long been respected as a holy, soulful, and moonlit fragrance worldwide. Ancient Vedic Sages valued its medicinal and perfumed advantages. This aroma is a blessing to mankind--a splendid balm. Burning it not only helps create a serene ambience but also blocks out negative energy, while inviting good luck.
Burn Time: Approx. 30 Minutes
Sticks Size: 8" Long
Each 15g pack contains approx. 12 to 14 sticks
Hand-rolled in India
Check out our Blog
View full details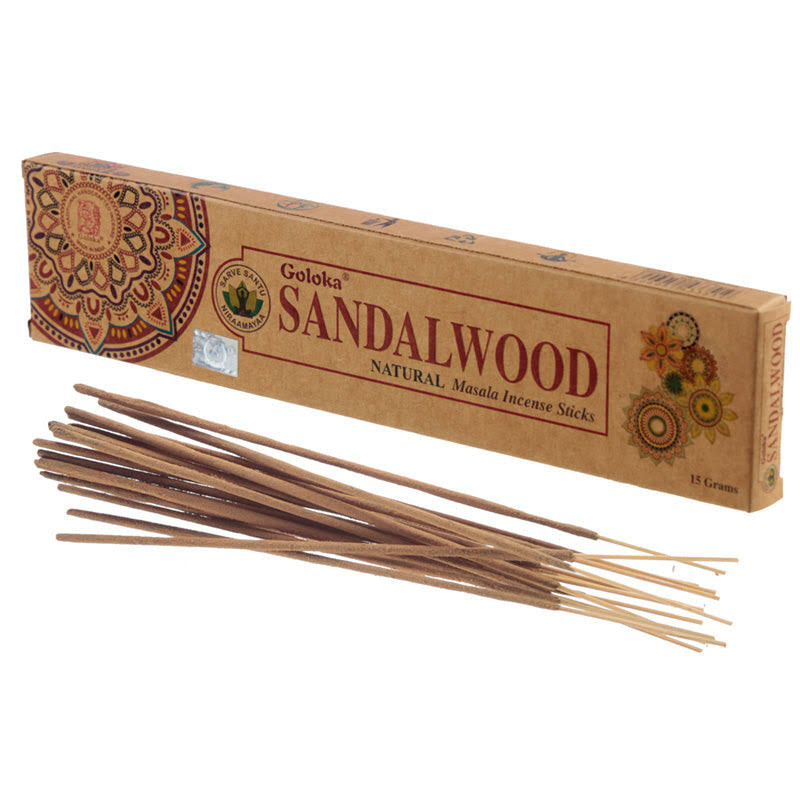 Blog Posts
Welcome to our informative page dedicated to the fascinating world of gemstones, sacred geometry, and energy. Here, we delve into the mystical properties and ancient wisdom associated with these captivating subjects.