Regular price
Sale price
$25.00 USD
Unit price
per
Sale
Sold out
In stock
Share
Enhance your space with the Aura Rose Quartz Hexagonal Tower. Rose quartz is known to heal and bring positive energy, perfect for creating a peaceful atmosphere in any room. Enjoy its beautiful, translucent qualities and its comforting healing energy.
Restores faith and balance in connections, promoting unconditional adoration. Rose Quartz cleanses and opens the heart to foster love, self-love, camaraderie, profound inner recovery, and sensation of serenity.
The Aura you see is created by using various methods of electroplating using minerals like gold, indium, titanium, niobium and copper.
Natural gemstones have a unique appearance, actual product will vary in appearance and size
Size: approx 2" high, 0.9" wide
Check out our Blog
View full details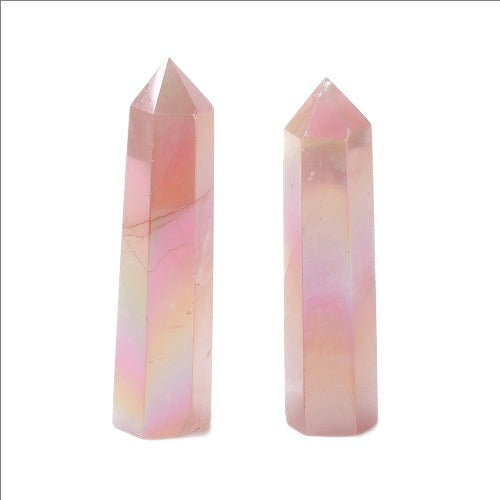 Blog Posts
Welcome to our informative page dedicated to the fascinating world of gemstones, sacred geometry, and energy. Here, we delve into the mystical properties and ancient wisdom associated with these captivating subjects.