Regular price
Sale price
$22.00 USD
Unit price
per
Sale
Sold out
In stock
Share
White Howlite is a incredibly calming stone. It can soothe an overly active mind and banish negative thoughts. Attuning you to your spirituality, it helps you attain spiritual aims. By calming the mind, it's beneficial for meditation. Associating to the Third Eye Chakra, it opens your conscious for tranquil, serene dreams. As well, it engenders patience with both yourself and others, and aids in taming anger. White Howlite prepares you for gaining wisdom and links you to your spirituality - especially useful for sleep that's both calm and restful.
Natural gemstones have a unique appearance, actual product will vary in appearance and size
Size: approx 3" high, 0.9" wide
Check out our Blog
View full details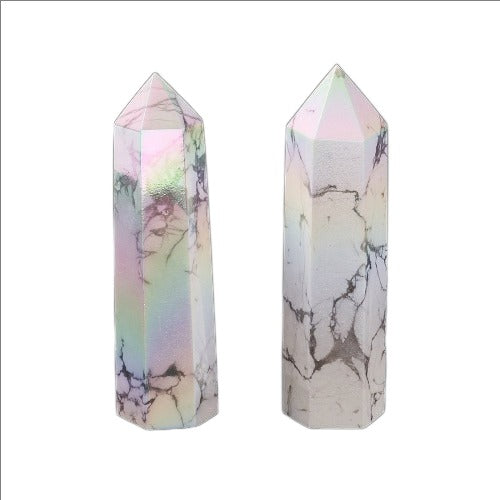 Blog Posts
Welcome to our informative page dedicated to the fascinating world of gemstones, sacred geometry, and energy. Here, we delve into the mystical properties and ancient wisdom associated with these captivating subjects.